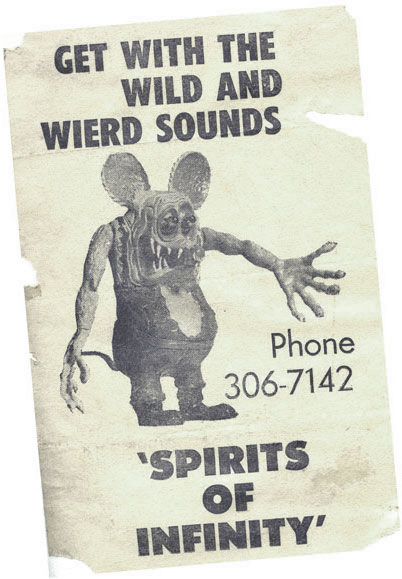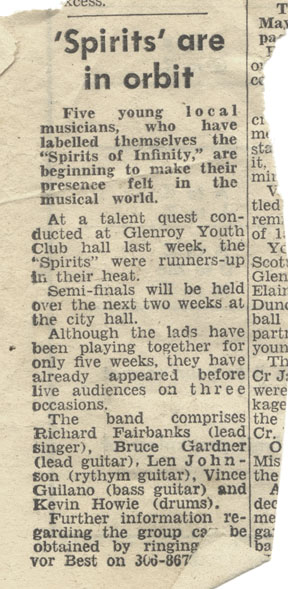 SPIRITS OF INFINITY
around 1966... first band - We must have been terrible! The group scored some bookings as we tried to figure out what we were doing...
TEENAGE HEAVEN
THE MELBOURNE 1960s CITY CLUB SCENE - the Tum, Biting Eye, Catcher, Sebastions, Berties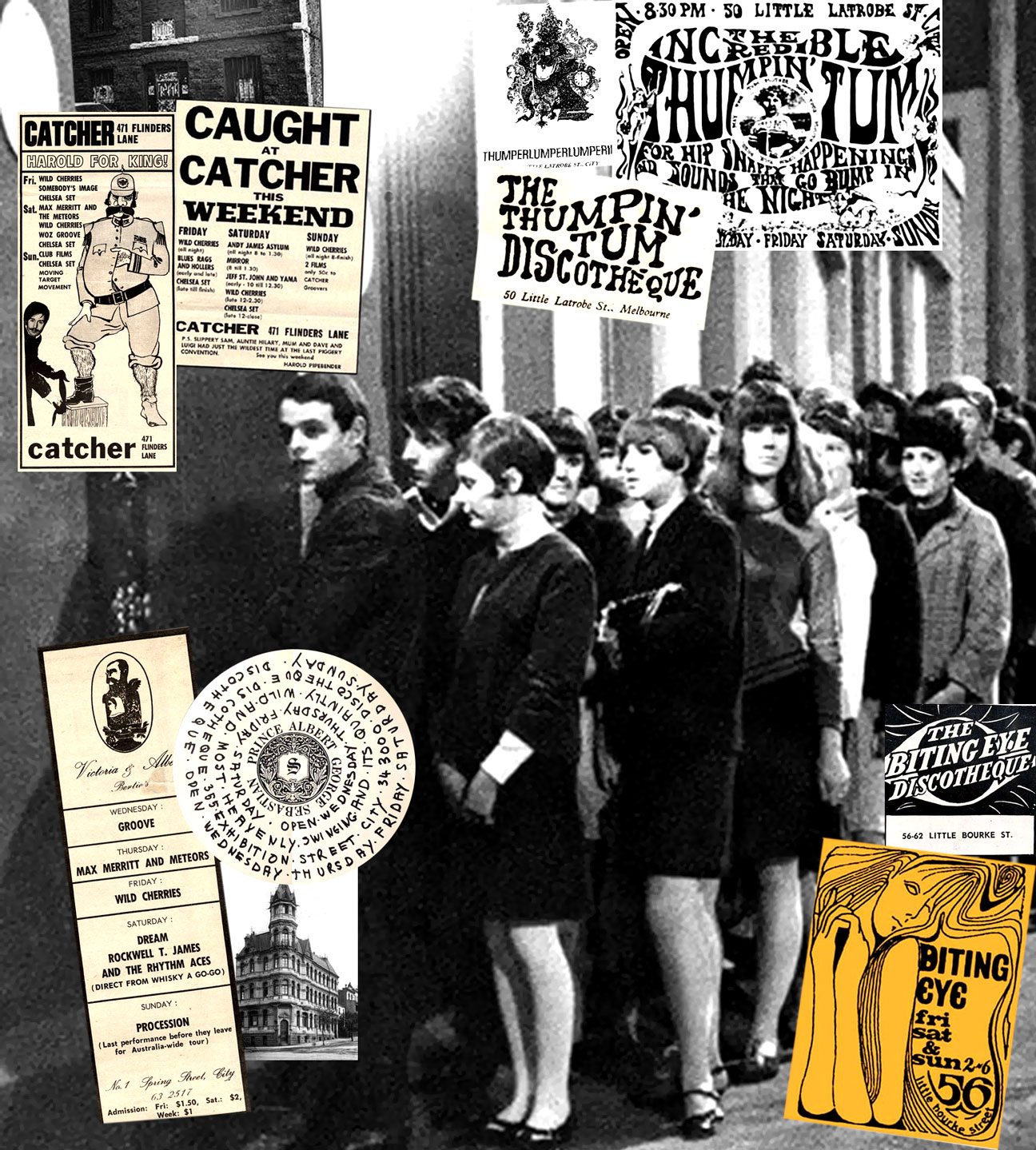 Queuing at Sebastions (photographer unknown)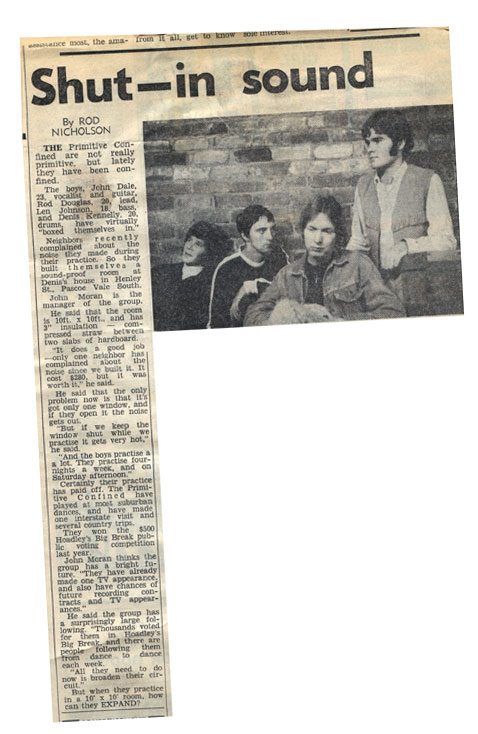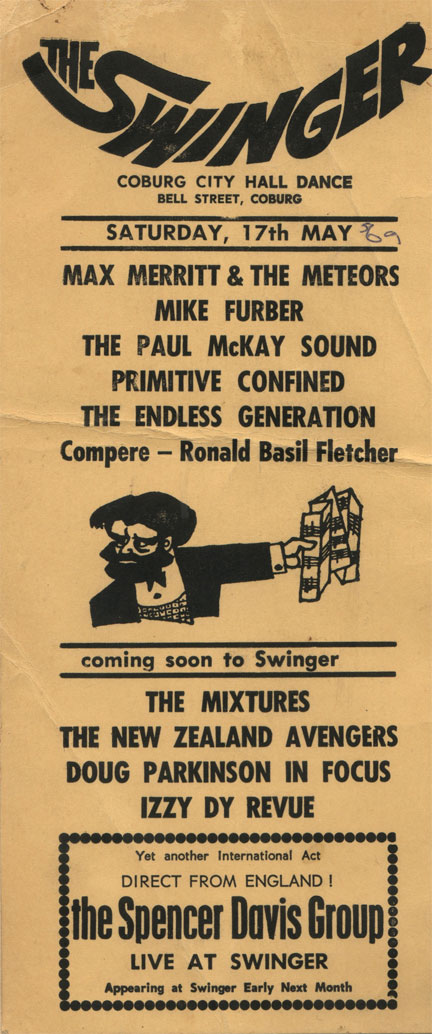 PRIMITIVE CONFINED 1966 -1971- A semi-professional band that had been playing for a few years prior to my recruitment.
The group did quite well playing a couple of jobs per week for several years supporting the big names or playing the night...
PRIMITIVE CONFINED: ROD DOUGLAS: GUITAR & VOCALS, JOHN DALE: VOCALS & GUITAR, LJ: BASS , DENNIS KENEALLY (RIP): DRUMS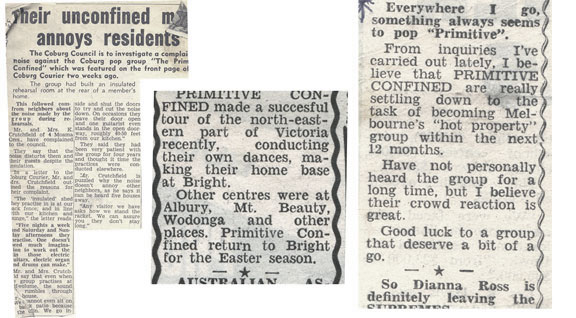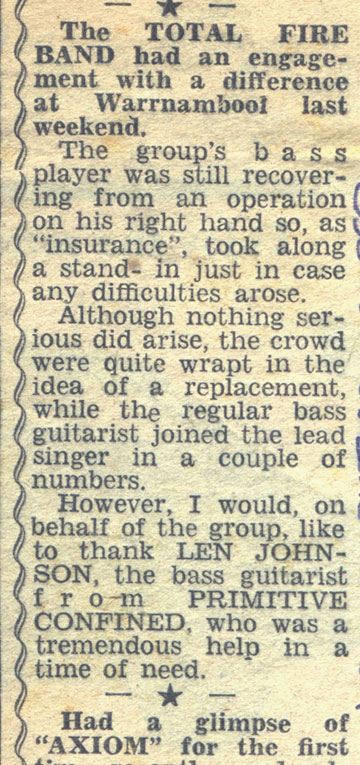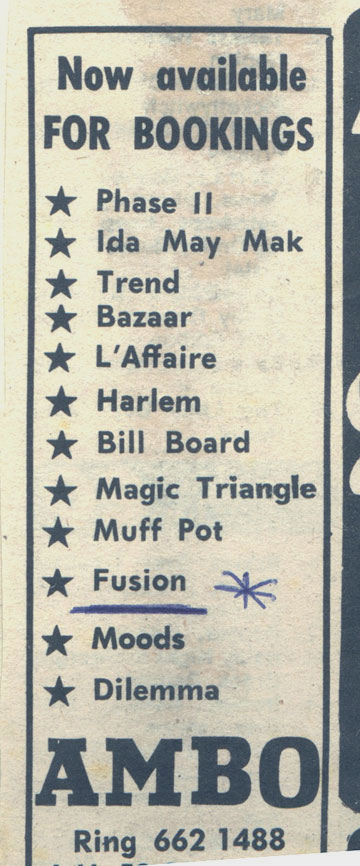 FUSION 1971: After "Primitive Confined" with two lead singers Sue and John. The group worked weekends for about a year.
.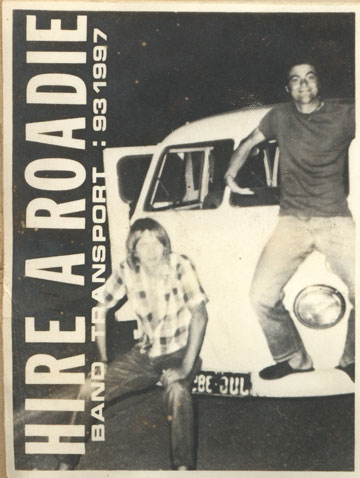 with Claude (Lou)
The Counter-cultural daze...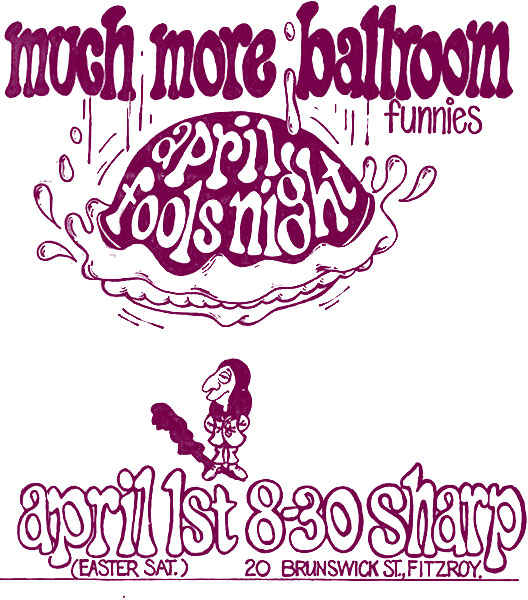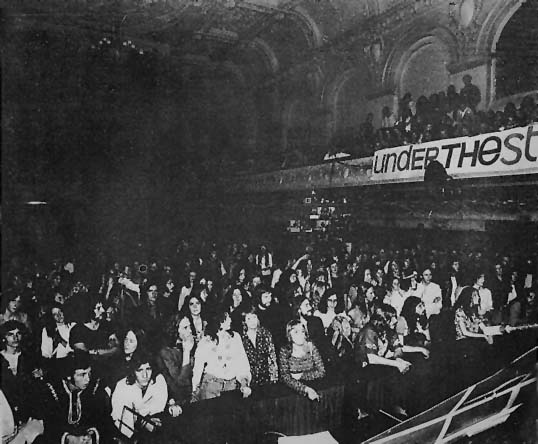 T.F Much Ballroom and then Much More Ballroom (photographer unknown)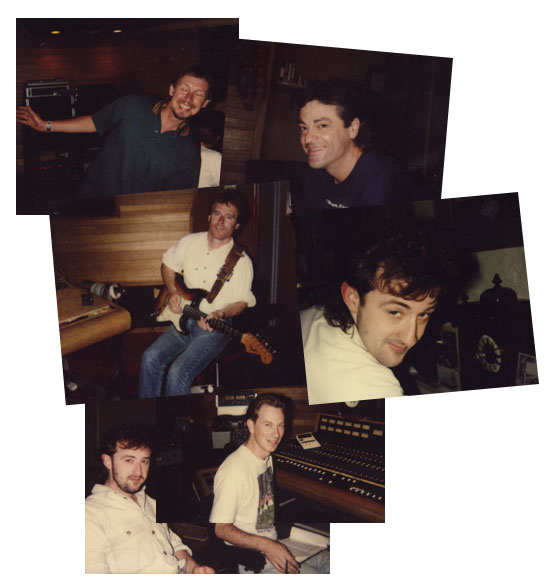 "THE EXILES" IN THE STUDIO - THE POWER PLANT, CARLTON 1991
John Fraser: Vocals and rhythm guitar(right) , Peter Starkey RIP: Lead Guitar (with Strat), LJ: Bass (top left), Louie Black: drums (top right)
.... a few gigs and a recording of 12 songs by John Fraser.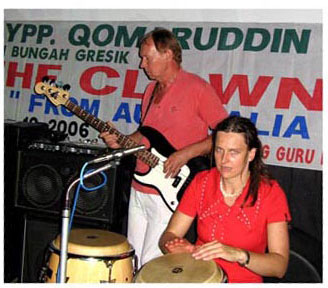 "WBP" AT THEATRE ROYAL CASTLEMAINE 2009
Photos: Andy Rigby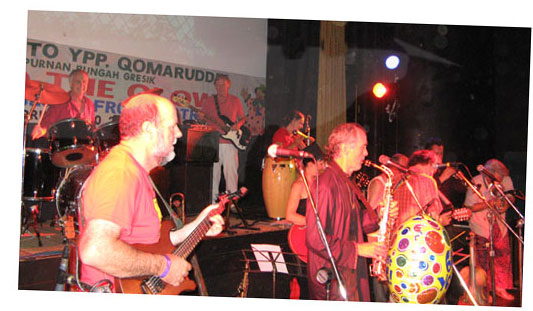 "WBP" AT THEATRE ROYAL CASTLEMAINE 2009 Geoff, Mathew, Len (moi), Team - Saul wasn't there just then...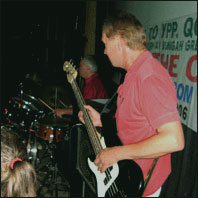 Love a Fender bass...
.

Malmsbury Streetscape(pic by by LJ)
MERCHANTS OF MALMSBURY CAFE
Est.2002
Mk1 September 2002 - July 2011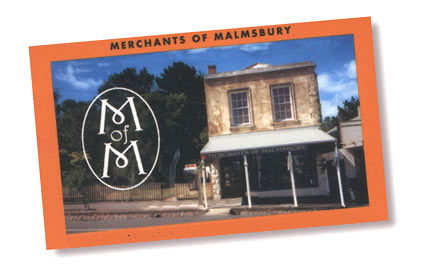 Once upon a time there was a little cafe in Malmsbury.... It made lots of coffees and most people had a good time. It was lots of work and paid its way - but really - it tried to be a bit beyond all that... Whether it succeeded or not depends on your point of view. It was what it was never tried to pretend it was other than what you found when you walked through the door from day one to day 2000 approx nine years later. Thanks to all for making Merchants of Malmsbury the place that it was and being a part of that.It was nine years of everything! Time to do other things. July 2011, customers to the end, the way to go - an unscripted ending! Best wishes to all who came...P.S. It reopened two years later in 2013 but that's another story...
s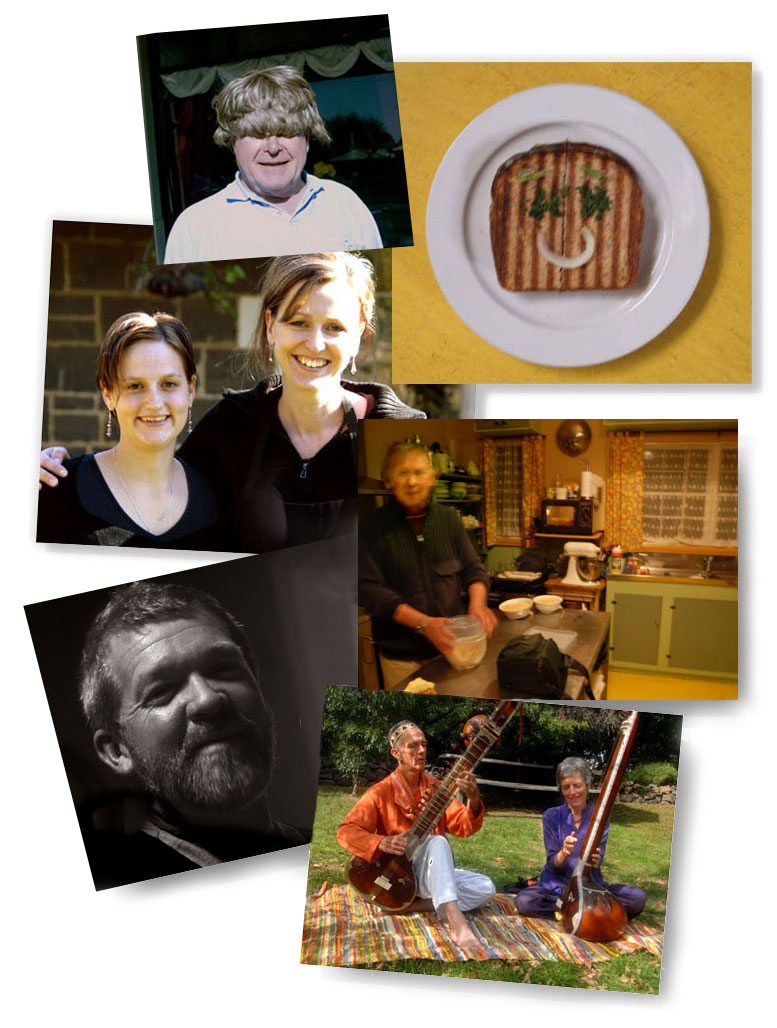 .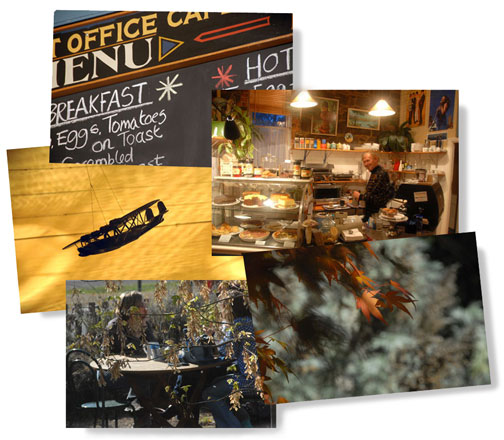 .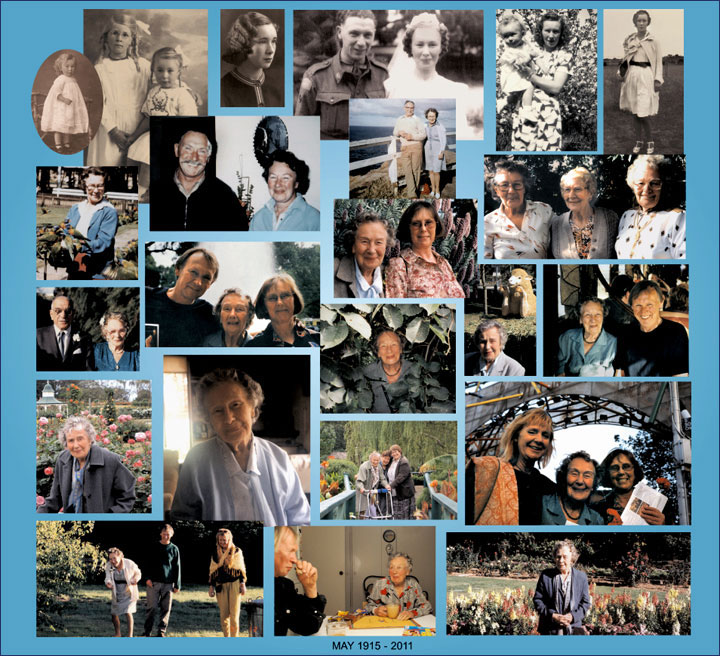 May in 2011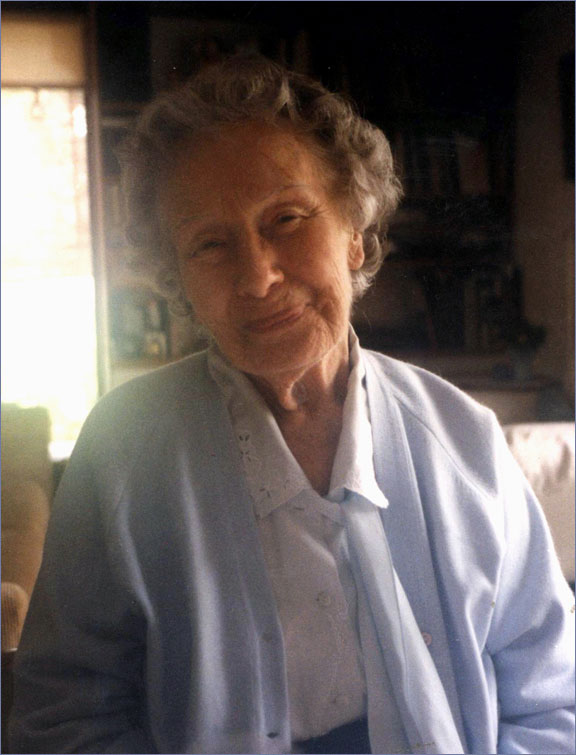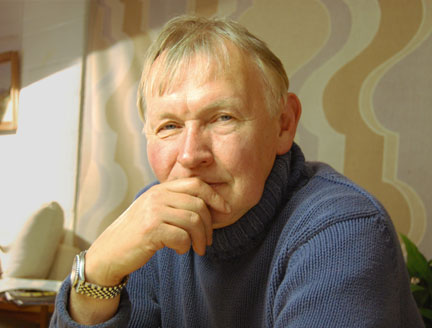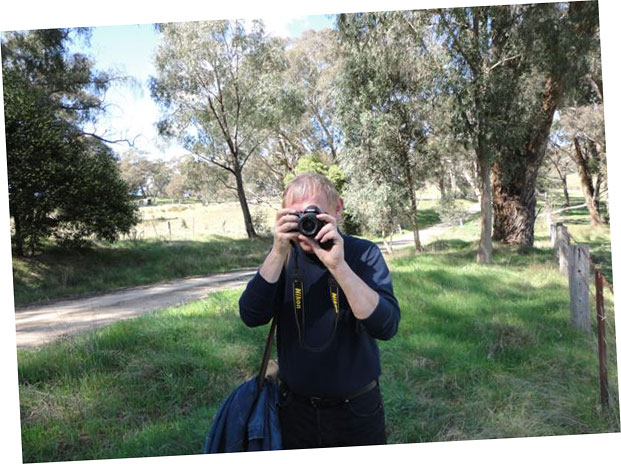 Malmsbury - Taradale stroll 2011 Pic Toddie
.
MERCHANTS OF MALMSBURYMk2
Still going...
Reopened 2013 - closed temporarily 2020 due to covid19. Scheduled to reopen Nov 27th 2020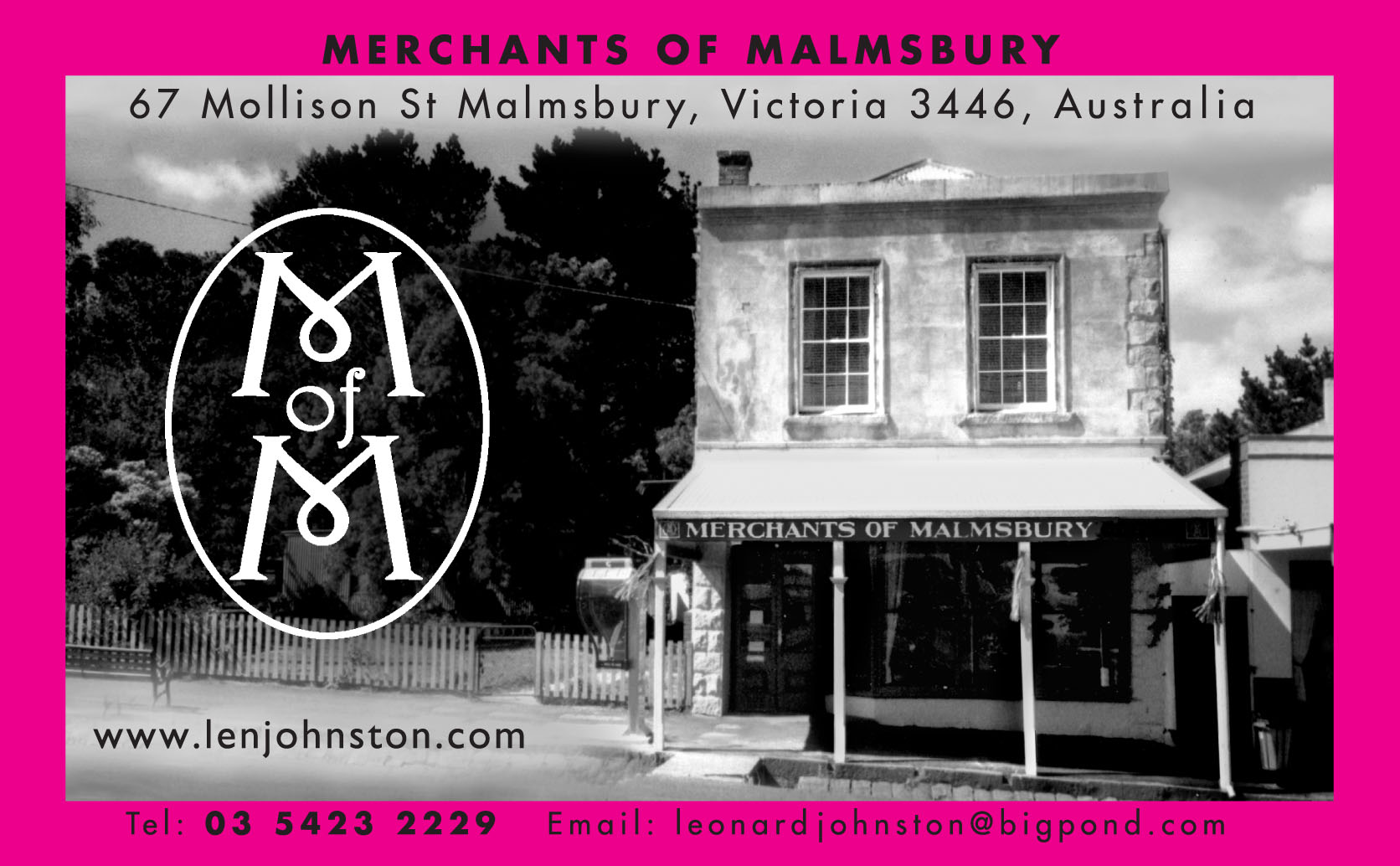 After closing due to COVID19 Merchants will reopen November 27th 2020

Photographers, Angels and Visionaries
Andre Kertesz
Josef Koudelka
Luigi Ghirri
Henri Cartier-Bresson
Max Dupain
Robert Doisneau
Brassai
Edward Weston
Jacques Heni Lartigue
Josef Sudek
Eugene Atget
Bill Brandt
Man Ray
Jan Saudek
Walker Evans
Paul Strand
Sylvia Plachy
Max Pam
Robert Besanko
Christian Vogt
Boubat
Robert Frank
Gabriele Basilico
Mauel Alvarez Bravo
Edward Steichen
Alfred Stieglitz
Alexander Rodtchenko
Ans Westra
Cecil Beaton
Peter Dombrovskis
Willy Ronis
Wim Wenders
William Eggleston
Emmet Gowin
Sebastiao Salgado
Pablo Picasso and a thousand painters...
a hundred thousand musicians...
Every person who chooses to be creative rather than destructive...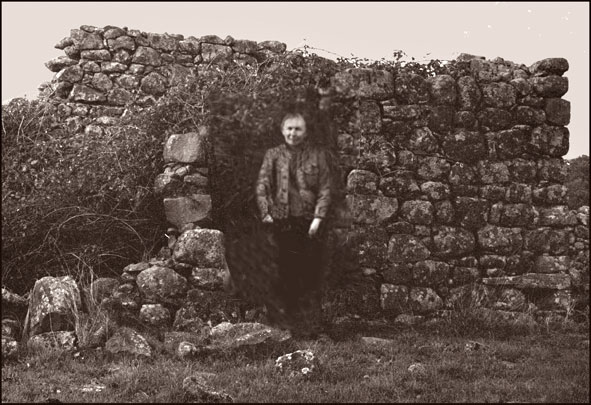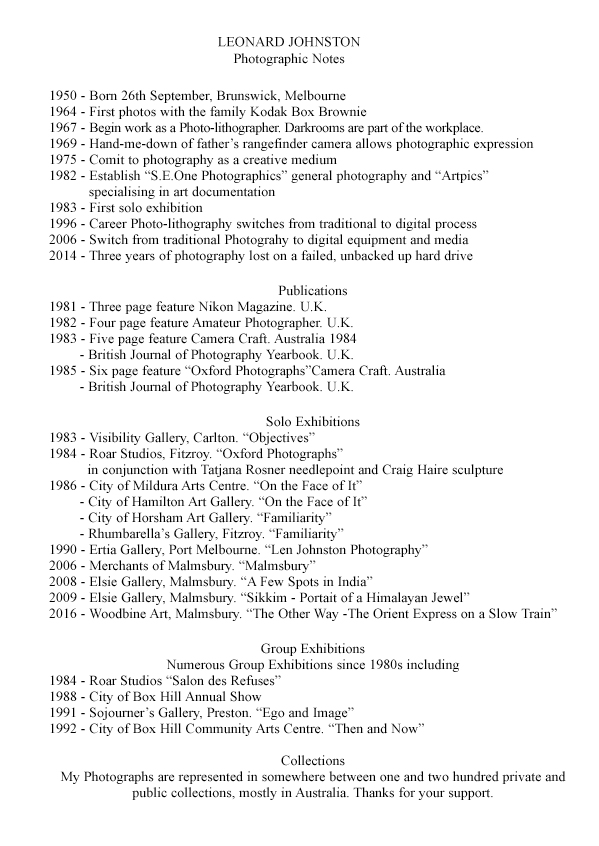 Links
WILLIAM HENRY PEARSON BAKER & S.S.Waratah
The Rolling Stones in Melbourne 1973
Procol Harum - Beyond the Pale

COPYRIGHT LEN JOHNSTON
leonardjohnston@bigpond.com